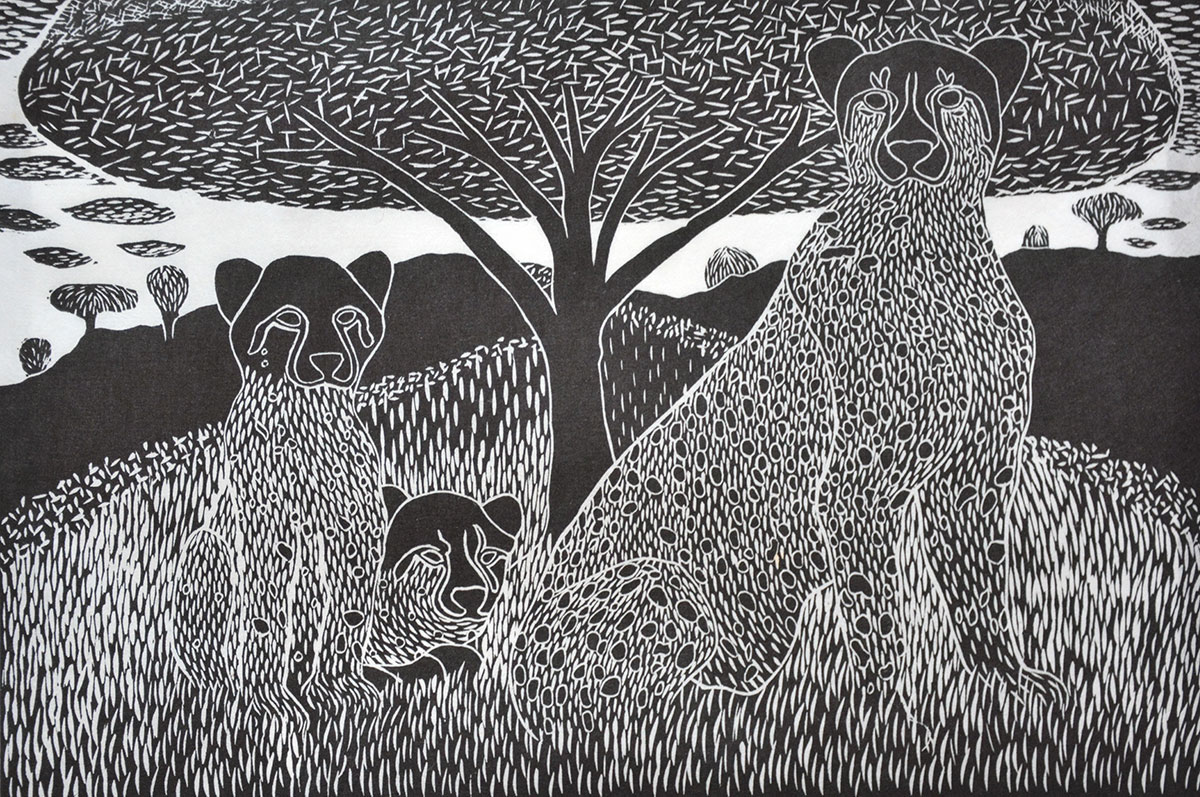 Call for Exhibitors: SAVING SPECIES EXHIBITION
27 October – 21 November 2021
Deadline for artwork submissions:
Submissions closed

The South African Fine Art Print Fair (FAP) is thrilled to announce we will be collaborating with the Endangered Wildlife Trust (EWT) to help raise much needed funds and awareness for their critical conservation work.
By exhibiting, you will be helping the EWT at a time when resources are severely limited.
We are inviting artists who work in prints with a love for wildlife, the environment, and a passion for South Africa's natural world to submit up to three artworks for inclusion in this prestigious and unique online exhibition.
EXHIBITION THEME: SAVING SPECIES
The EWT's Strategic Imperatives focus on three key pillars of conservation impact.
1. Saving Species
2. Conserving Habitats
3. Benefiting People.
The exhibition's theme will focus on Saving Species.
All artworks must depict any wildlife subject matter such as birds, mammals, reptiles, amphibians, fish, crustaceans and insects.  Works depicting domestic animals or purely botanical subjects are not permissible.
SALE OF ARTWORKS
Proceeds of the sale of artworks in the exhibition are to be split as such:
60% to the artist
20% to the EWT
20% to FAP
An exhibition fee of R150 per work will be required to cover admin fees, uploading your work and promoting the exhibition. Please note, if the work is editioned, multiple prints can be sold per submission.
IMAGE: Sandile Goje, "Naturally Beautiful", Linocut